We organize and protect your family's photos and stories.
Spend more time making memories and less time worrying about them!
Our solutions address the three main issues with today's collections: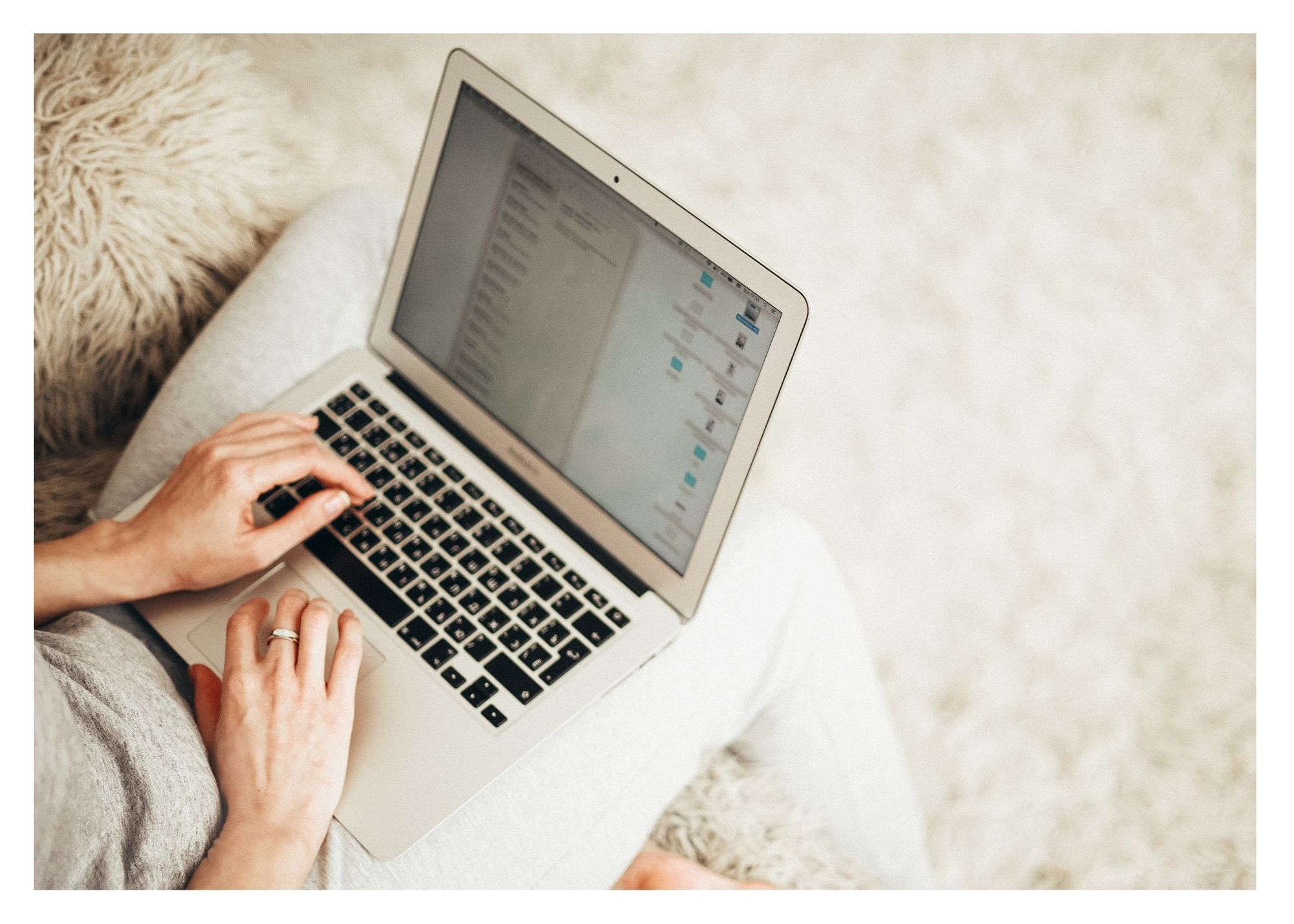 Digital Photo Organizing - tame the digital chaos - we organize your photos and videos into a folder system that's easy to use, maintain and protect.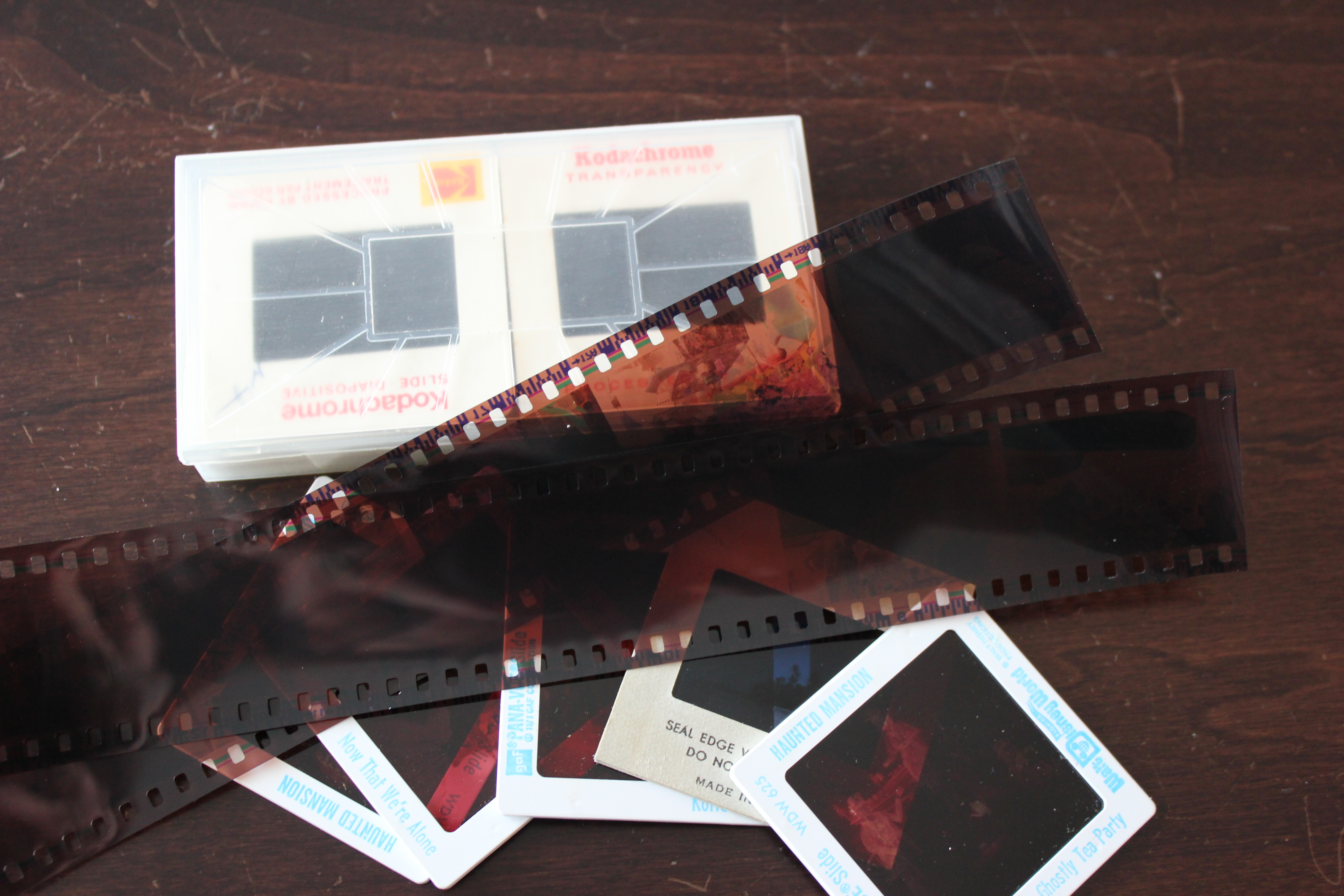 Media Conversion - reclaim these memories - we make digital copies of these media so they're easier to enjoy, protect and share.
Print Photos * VHS & Camcorder Tapes * Slides * Negatives * DVD/CDs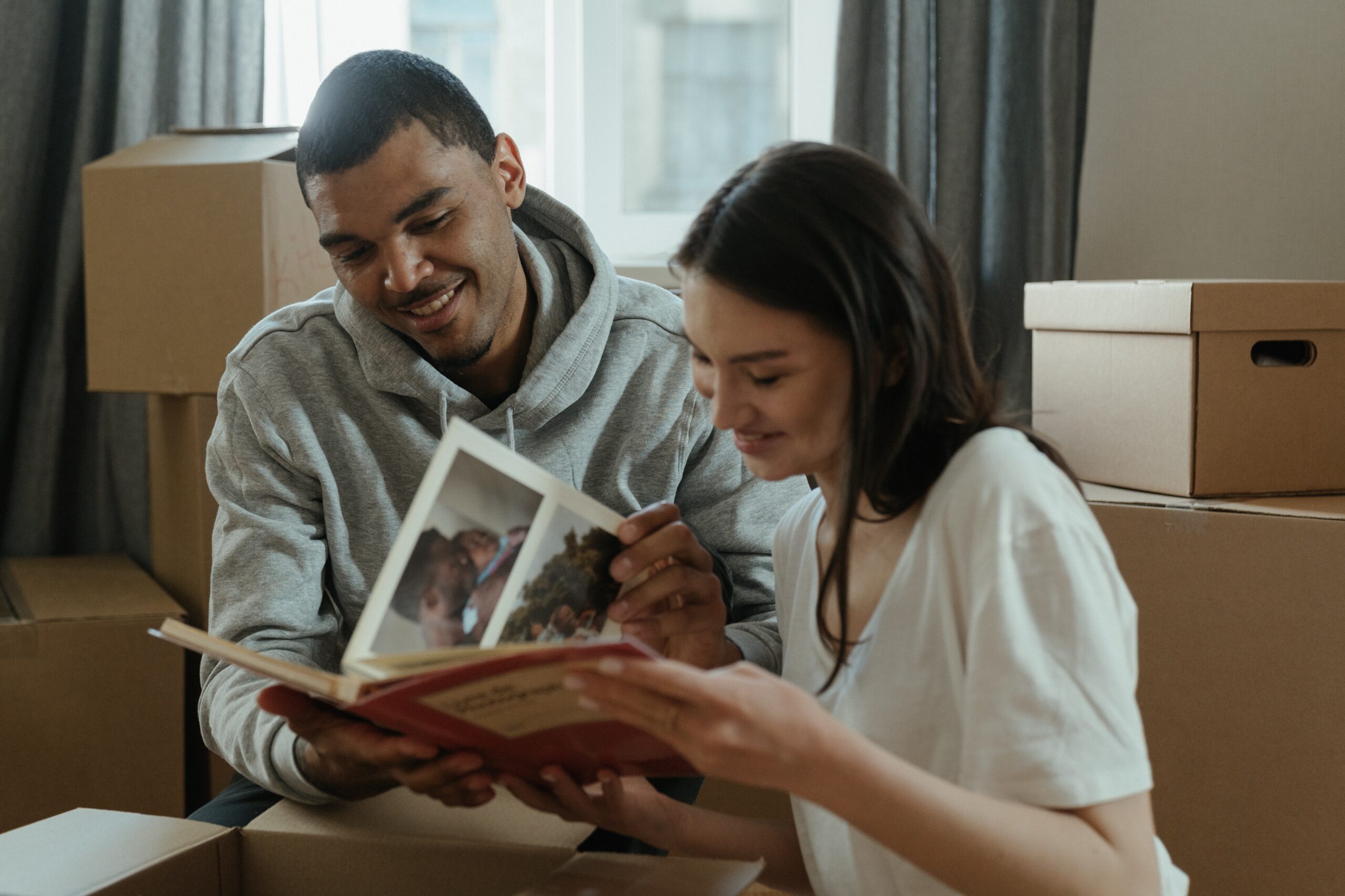 Sharing Family Stories - sharing stories makes us happier and more connected - how will you share stories with the ones you love?
Annual Family Yearbooks * Photo Books * Children's Art Books * Family Heritage Books * Photo Sharing Websites
Simply contact us to start!
"Kim was meticulous and efficient, it's so nice to be organized!"  Sue
"I was over-whelmed with the boxes and boxes of pictures and videos that I had stored away in containers that were difficult to drag out and I wasn't able to easily share them with my family. I found Kim through the internet and liked the way she presented her services. Kim was efficient, thoughtful and went out of her way to ensure she delivered a top quality product that exceeded my expectations. When I got the project I was a little emotional as I started to go through the many memories. What surprised me the most is how much I view my photos now that they are digital and easily accessible. My screen saver flips through the pictures when it is on so I often just watch the picture show literally for hours. Kim makes the process seem so easy and the product is top quality. You can tell Kim loves what she does and treats every project with care and kindness. Thank you Kim for bringing my memories to life." Barry
"Before we hired Kim, we had boxes of old photos and files and files of online photos. We wanted to organize them but didn't know where to start. A friend referred us to Kim and we are so grateful she did! Kim scanned and organized our old photos, she organized our online photos, and she helped sift through the duplicate online photos that had built up over time. She made what felt overwhelming to us, look easy! Thank you, Kim. You made a huge difference for our family."  Nadine Nicholson, Ascend Leadership Co.
"I decided to transfer all our precious family 35 mm slides onto digital format, and working with Kim made the process so much less stressful.   She was very professional and careful with the slides, and everything was returned in order, and organized.   The quality of the slides on the computer was excellent, and we have been having so much fun sharing our photos with extended family members now.   I feel much safer knowing that these memories are secure in digital storage, and will not be further degraded due to time and environment.   I highly recommend Kim and Family Photo Solutions."  Colleen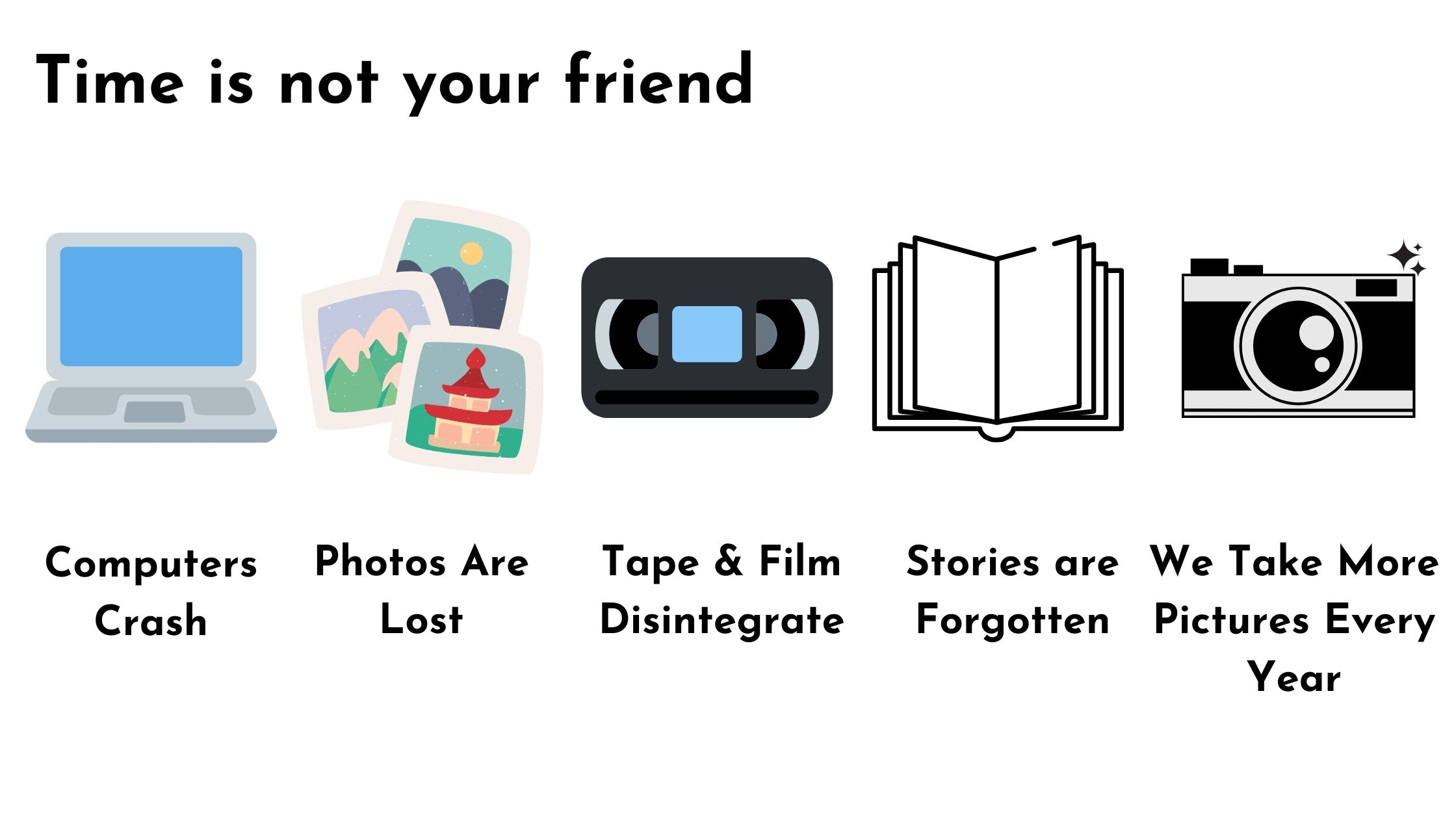 Wouldn't you like to take control of your collection?
Did you know your digital photos are most at risk?
You can start with any of our three solutions but we recommend tackling your digital photos first. Lost and damaged phones, computer crashes, thousands of new photos every year, constantly changing technology and cloud storage - our digital photos face risks daily. Putting a simple system and organizational structure in place simplifies everything moving forward, and provides a framework to organize your older items as you look back.
Organizing your digital photos gives you:
a complete collection in one location
the ability to quickly find any photo you're looking for
an easier system to maintain - because we know you'll keep taking pictures!
improved digital workflow - with an organized collection you can use technology to make the whole process easier!
Wouldn't you like it to be easier?
Converting your outdated media
means scanning print photos, slides and negatives, and converting VHS and Camcorder tapes to create digital copies of these images and videos. This makes them:
easy to view on your computer and other devices
easy to add to your other digital photos and videos so you will have a complete collection in one place
easy to back them up and keep them safe - just like the rest of your collection
easy to share these memories with family and friends
Sharing Family Stories
Holding your photos in your hands and sharing the stories with family and friends keeps these stories alive and strengthens our connections. That's the super power of photo books! They help us remember our own special moments and recalling stories of family who came before us, particularly stories of the hardships they overcame, strengthens our own resilience. Our children see their important place in the family and discover their roots. Sharing stories with them shows they are valued and loved. Super powers indeed!
"After my father passed away, my mom moved into a very small room in a long term care home.  I was left with boxes and boxes of unorganized family photos spanning from the late 1800's to the present. Family Photo Solutions helped me to organize and scan my favourite photos enabling me to create a family history book. I was easily able to make copies of the book for my siblings and my mom. I was very impressed with the quality of the scanned images, even after they had been digitally enlarged to several times their original size. Family Photo Solutions completed my project quickly and the cost was very reasonable."  Kim O'Reilly
Simply contact us to start!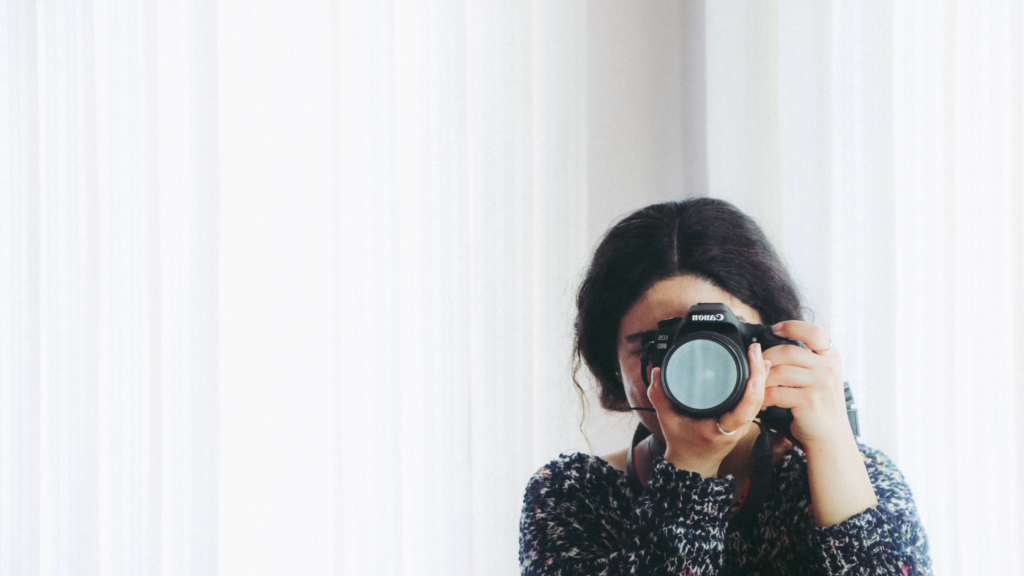 If you've made it this far down the page you're our kind of people - the kind who value their family memories and want to do all they can to keep them safe. Welcome! We can help you with that.
The goal seems simple - an organized photo collection with everything in one place. It should be easy to understand, use, maintain and keep safe. But we know the truth. It's hard. The digital chaos is overwhelming and organizing your photos is difficult - it's time-consuming, complicated, and constantly changing.
That's why we developed solutions to make every part of using and enjoying your family photo collection easier. Solutions to organize, protect and share your family photos so you can feel confident and stop worrying.
We believe everyone deserves a photo collection that makes them happy!