This year photo gifts will be more meaningful than ever. With a little planning and a handful of photos you can cross off every name on your list!
Photo books are a well known go to gift. You can create a book with any theme in mind and make it even more personal by sharing the stories with the photos. For something different this year, try creating a family recipe book with everyone's favourite recipes.
Calendars are another popular photo gift. They are useful items your recipient will see every day. Look for one where you can include your own special days and events in the calendar portion.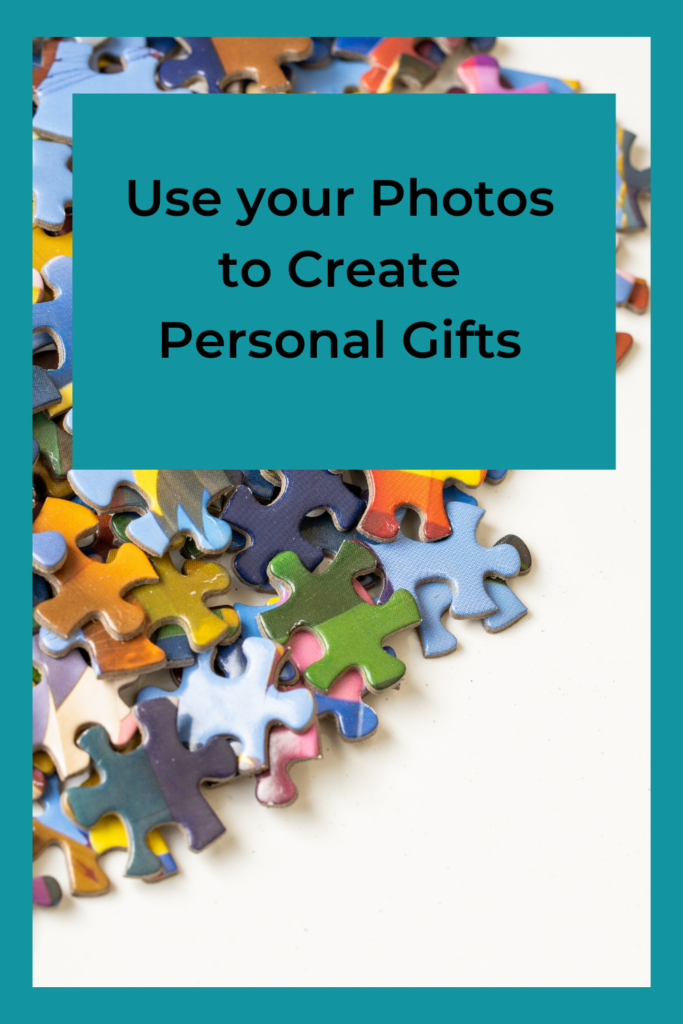 Pictures of all kinds make great gifts, whether you print on canvas, metal, wood, glass or acrylic. Consider printing some family photos and having them framed or create posters showcasing a favourite pet, activity, or event.
There are so many more ways to use your photos as gifts! Here is a selection to get you inspired:
Home Décor Items – pillows, blankets, towels, tea towels
Clothing – T-shirts, hoodies, socks
Office Items – clipboards, binders, notepads, phone chargers, mouse pads, flashdrives
Cases & Bags – phone cases, tablet cases, drawstring bags, backpacks, laptop cases, toiletry bags, overnight bags
Games – puzzles, cards, memory games
Drinkware – mugs, travel mugs, water bottles, bottle openers, flasks
Small Items – magnets, notepads, candles, coasters, trivets, key chains
Jewellery – charms, bracelets, necklaces, pins
Pets – tags, collars, bowls
Holiday Items – advent calendars, ornaments, stockings
Print some of your favourite photos and put them in a box or photo album. People still love to hold photos in their hands. Use them as gift tags, hang them from the tree or find a great DIY project.
Make it personal this year. From Costco to Shutterfly, just about every photo book printer has a selection of gift items you can personalize. If you are waiting for Black Friday or Cyber Monday sales, make your items ahead of time so you just have to log in and put them in your cart when the sale starts. Many companies have early Black Friday sales this year so check them out now. Creating custom photo gifts will be a special and meaningful way to connect with your loved ones this holiday season!