Canadians celebrate Thanksgiving the second Monday in October. It is a holiday in most of the country and we celebrate with family gatherings, dinners of turkey, cranberries, bread stuffing and pumpkin pie. In my family you either LOVE pumpkin pie or LOATHE pumpkin pie and the discussions about the yumminess of pumpkin pie are louder every year! I am a steadfast lover of pumpkin pie – it's my favourite!
How will you be giving thanks and celebrating this year? How will you connect with loved ones near and far? Thanksgiving is the perfect holiday to get out the old photo albums and reminisce. Learn the stories associated with your photos and pass them along to younger members of your family. Print out a handful of photos and pass them around. Everyone loves flipping through a stack of print photos. Record the stories and information on the back so you can transfer it to the metadata of your digital photos later on. If you are visiting virtually you can still hold up a photo and have everyone comment on it – it's a lovely way to keep the conversation flowing over the distance.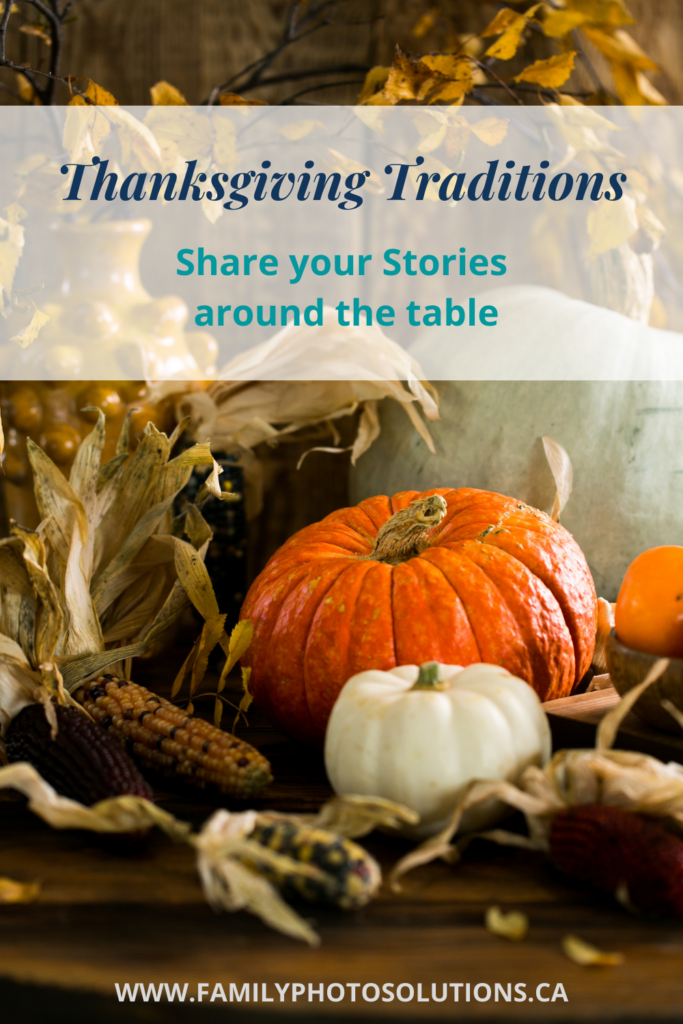 After Thanksgiving you can record those photos and stories in a photobook to distribute to everyone over the holiday season. How will you share your stories?