We decorate seasonally to make the inside of our homes feel in tune with the outside. What are your favourite ways to decorate in the fall? I love the colours of fall – oranges, reds, yellows and browns. I find them happy and energetic and sprinkle them liberally around our living spaces. I love the symbols of fall too – first the harvest, then the pumpkins and flowers, and finally the Halloween decorations. I find I'm changing up the decor in my home the entire month of October!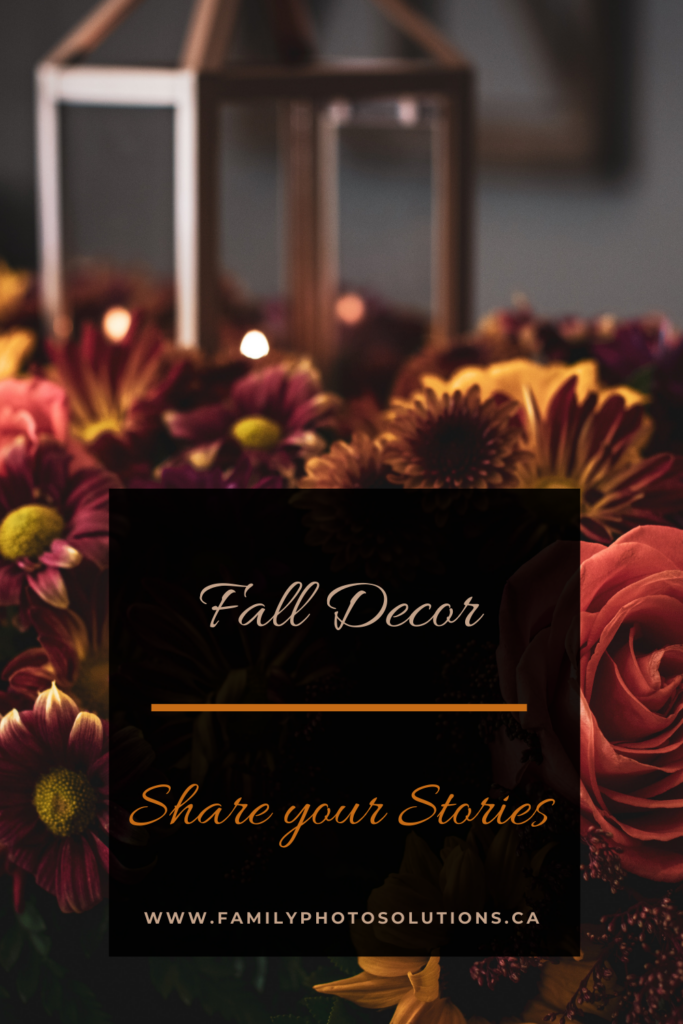 The colours and symbols make me feel warm and cosy. I want to curl up on the couch with a pumpkin spice latte, wrapped in that beautiful throw I just left there. I think I'm starting a psychological transition to winter and preparing myself for the months that lie ahead (this is Canada after all!).
How does your fall decor make you feel? Do you change it up for the season, and if so, what do you like to decorate with? I always include photos of my fall decor in our annual family photo book. These photos mark the transition from summer to fall photos and stories, and issue in the new chapters of back to school, walks in the leaves, first snow and Halloween. Looking back on my fall decorating over the years makes me happy, and that's why I create photo books in the first place! How will you share your stories?