---
Many of the photo book printing sites now print on textiles and other materials. There are a whole range of things you can print your photos on to create unique, personalized items! Consider creating something special for a Mother's or Father's Day gift!
I love the idea of printing a family photo and recipe on a tea towel. If you give it as a gift, the recipient can hang it in their kitchen and enjoy looking at it every day. Choose a well-loved family recipe and a photo to accompany it, a loved one in the kitchen, Grandma baking cookies with her grandchildren, or a family shot around the table.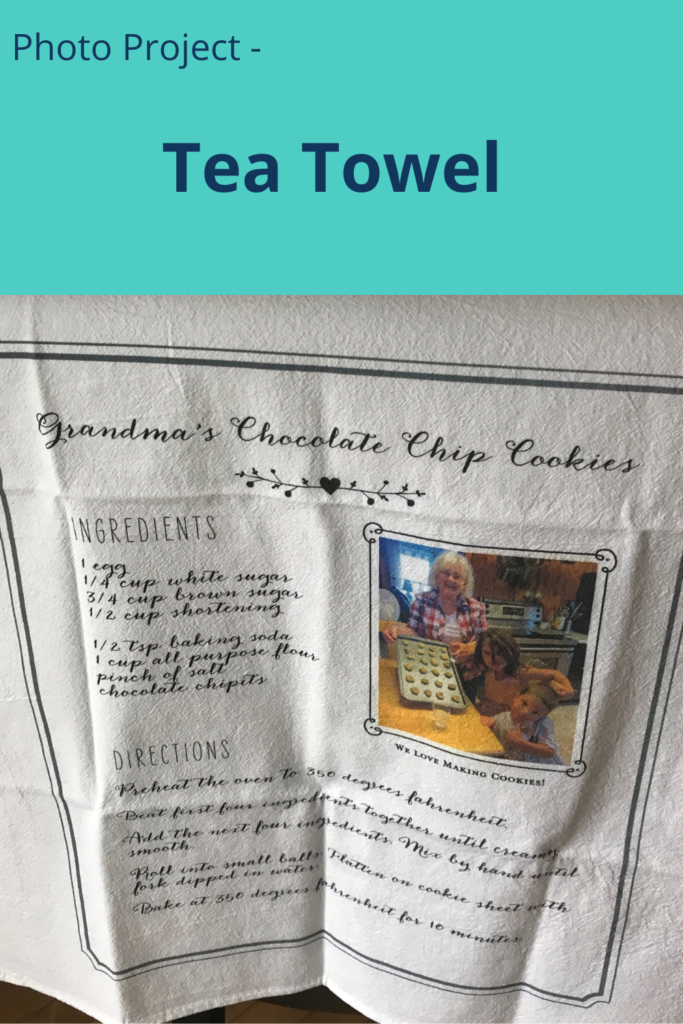 Shutterfly offers many options for printing tea towels, even one all set to print your recipe and photo. Go to Shutterfly.com and look under Home Décor / Kitchen Linens. I made some a few weeks ago and it took me about 10 minutes to make the towel with the recipe and less than 5 minutes to make towels with just photos.
It was so easy! Select the item you wish to make, upload your photos, add any text, and place your order. Within a few days you'll have a special gift all ready to deliver!