Digital photography came into our lives so quickly that most of us embraced the technology before we had any idea how to deal with the resulting digital photos. Often we didn't even know how to download them to our computers (or we couldn't do it easily) so they were stuck on different storage devices. It's time to go in search of those photos and bring them into your digital photo collection.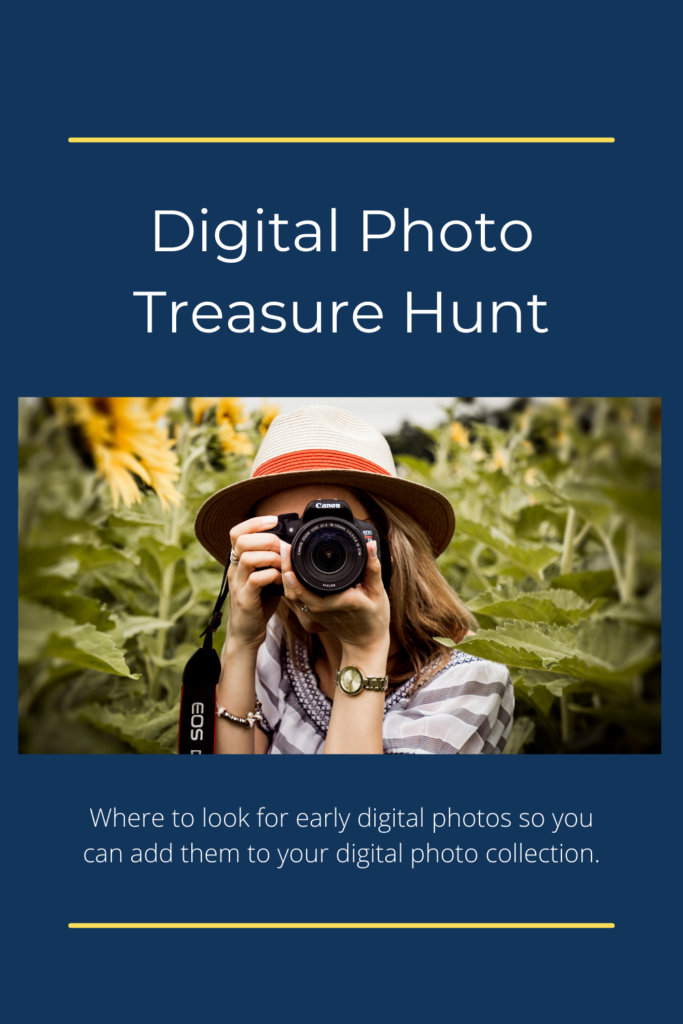 Here is a list of places to look for digital photos:
Old cameras
Old phones
Memory cards
Flash drives or memory sticks
DVDs or CDs
Emails
Facebook
Other social media sites
Flickr or other photo sharing sites – your own or one that has been shared with you
Photo Albums – some people printed out their digital images then deleted them so even if you know the photo would have been taken with a digital camera don't assume there is a digital copy. These prints will need to be scanned to add them back to your digital collection.
It's now much easier to figure out how to get these photos into our computers. Use Google or YouTube if you are not sure. Add any of the photos you find to a file where you can go back and sort them into your digital photo organizational structure. I hope you find some hidden treasures in your search!