Here are 22 of our favourite photo resolutions for 2022:
Get in the photo

– Hand off your camera or make it a selfie, either way, resolve to get in the photo this year! It's important that you be in your family pictures too!

Back up your photos – Protect your photo and video collection with the 3-2-1 Method for backing them up – at least 3 copies, on 2 different mediums, with 1 in a separate physical location. This could be one copy on your computer hard drive, one copy on an external hard drive and one copy in cloud storage.
Print some photos – Print some photos and leave them o your coffee table. Watch how often they get picked up!
Tell a Story – think about the story you're telling as you take your photos – you'll be sure to capture all the relevant moments and may even take fewer photos than you normally would!
Delete extra photos – When you take a group of photos pick the best ones and delete the others right away. You've made the decision so why make yourself hunt for that best photo every time you want it? Make it easier on yourself!
Edit favourite photos – use photo editing software to polish up your favourite photos so they look their best. We go back to our favourite photos all the time, now they're ready to share and use in your photo projects.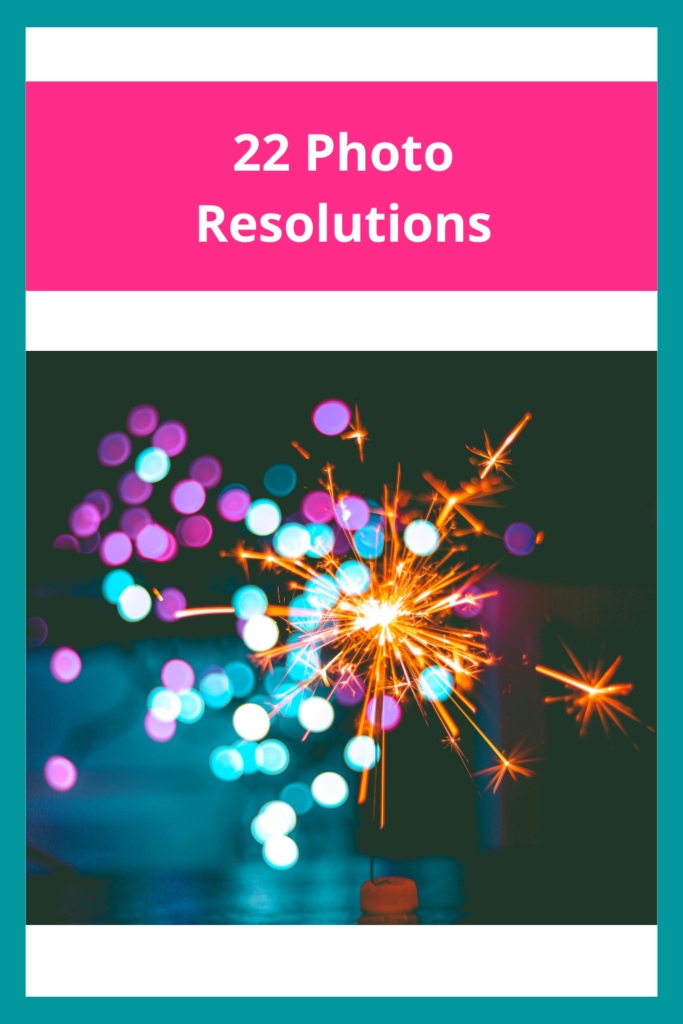 Frame a photo – Hang it on a wall or place it on a surface where you can see it. Notice how often it makes you smile!
Learn something new – Learn something new about your camera then practice doing it.
Document your days – Pick a week and keep your camera close by. Take pictures of all the things your family is doing – baking, school, hockey, virtual work meetings, whatever it is, document these days.
Make a photo gift – Use your fantastic photos to make someone's day! Print one and frame it. Make a puzzle or keychain. Decorate a coffee mug or tea towel. Select an appropriate gift and make it personal!
Start a photo project – Start making something with your favourite photos so you can enjoy them in new ways.
Document a family tradition – Take pictures to document your family's traditions and record the details of your family stories.
Hire a professional photographer – book a sitting with a professional photographer. They're great at getting the best out of your family photos. These will be memories you treasure – and these photos are useful too! Grab some headshots for profile pictures and a great one of the family for Christmas cards!
Try Black & White – Convert a photo to black and white. Print and frame it. Look who's the artist now!
Plan ahead – Select your favourite photos every month so it's easy to make next year's photo book.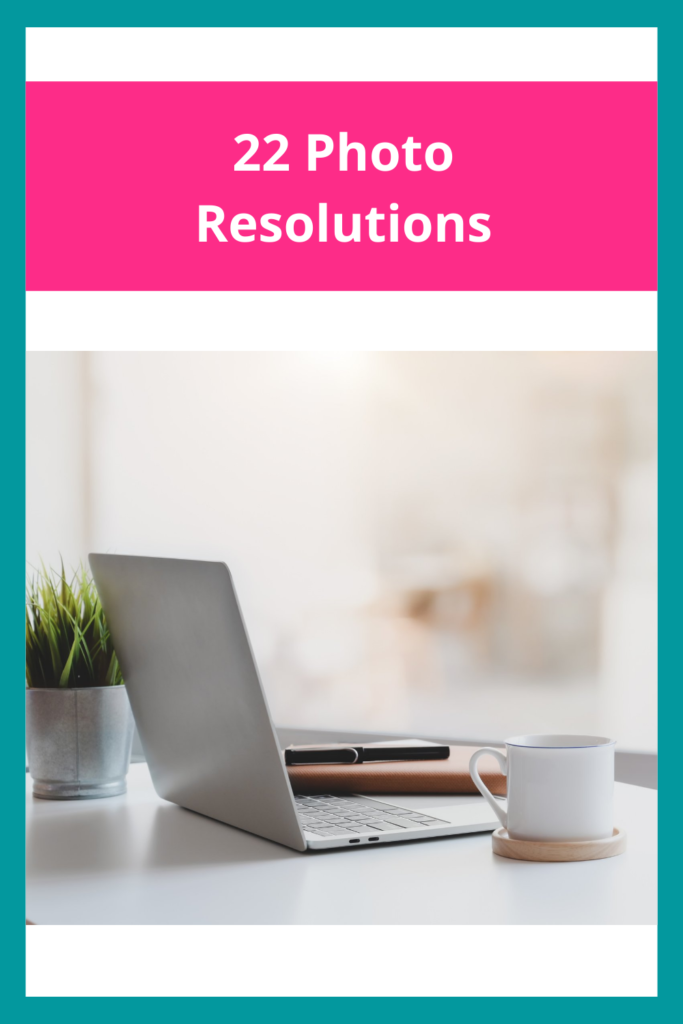 Share your Photos – Post them, email them, upload to a photo sharing website. Share your photos invite someone else to enjoy them too.
Finish a photo book – 80% of photo books are never finished. Pick one and finish it.
Convert family movies – Film and VHS and camcorder tapes deteriorate. Find them and have them converted to digital.
Check your back ups – Take a look at your photo back ups and make sure they look like you expect them to.
Store printed photos safely – Protect your printed photos by storing them in archival boxes in a room or closet inside your house.
Organize your 2022 photos – Set up a photo storage app on your phone and begin backing up the pictures you take this year. Many apps will organize them into Year and even Month folders for you automatically.
Deepen family connection – Dedicate some time to sharing photos and stories with your partner and/or children.
BONUS
Ask for help – Our photo collections are out of control. If you are overwhelmed with your collection, or perhaps a family collection you've inherited, ask for help. Family memories are worth saving.
Will you commit to one of these photo resolutions this year?