---
I use SmugMug to share my family photos. After looking at a lot of different photo sharing websites I chose SmugMug because:
It's easy to organize my photo collection. In my SmugMug account I hold quite a few photo collections – my own, my parents, my grandparents on both sides, my husband's family and my husband's aunt and step grandmother's collections. I put each of these collections in a different folder on my site so they stay separate. This way, I can share the link to my maternal grandparent's photos with my cousins on that side of the family and they have access to only those photos.
It's easy to maintain. Within each photo collection folder I can organize the photos into galleries. I organize chronologically so each folder contains a gallery of photos for each year. This makes it easy for me to maintain our photo collection. If someone finds a new photo to add to my grandparent's photo collection, I can quickly sort it into the right place. I can also easily update the collection when I organize my photos (and my parent's photos) each year.
It's easy to share. I can send a link to a folder or a gallery to share my photos. I have set the security on my account so you must access the photos through a link I send to you, and you only have access to view the items I've selected in setting up the link. My cousins on one side of the family don't want to see all the photos from the other side of my family anyway!
It protects my photos. SmugMug is a photographer's website so they understand the importance of resolution and metadata. I upload full resolution photos with lots of metadata attached. If I needed to download these photos I would get them back in full resolution with all the same metadata attached.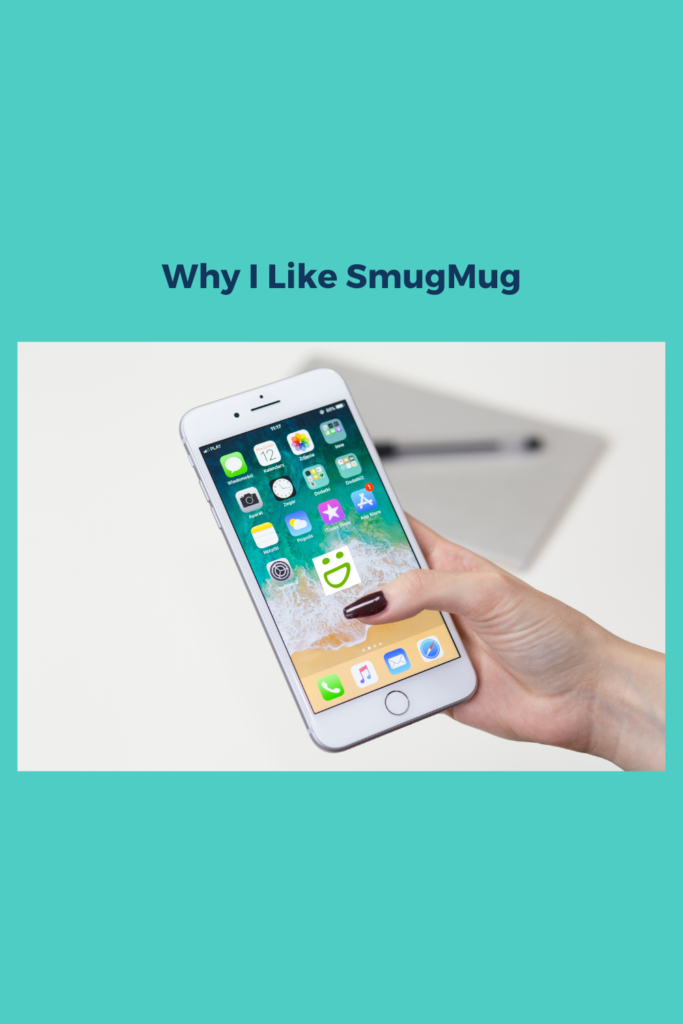 It helps us share our family stories. The website displays the metadata I've attached to each photo. My family can view what I know about the photo and provide any more information. I update the original copy of the photo and re-upload it to SmugMug with the updated metadata. Our collection is always improving!
It's safe. I set the security permissions for my account. I am the only one who can share a link allowing others to view my account. I am the only one who can change things in my account, even if I share the link with someone else they can only view and download, they cannot change anything in my collection.
It's stable. It's been around since 2002 and remains a very active website. It's family owned and the business acquired Flickr, another popular photo sharing website, in 2018. There are a number of different levels available within SmugMug allowing photographers to customize their websites and sell their photos but I find the basic plan is perfect for what I need to do with my family photo collection.
It offers unlimited photo storage for a reasonable annual fee. It also allows for video storage, just note there is a limit to the size of the videos you can upload. I have converted our family film to digital and have had to break the long video into smaller pieces to share it here. On the plus side, no one wants to watch 2 hours of video anymore anyway!
I have been using SmugMug since 2016 and have not had any issues with my photo sharing site. I'd be happy to coach you through setting up your SmugMug site, once you have it set up it's very easy to use and maintain!

If you'd like to check out SmugMug you can access it through this link – and if you choose to subscribe through this link I receive a credit towards my own renewal. Thank you!

Check out SmugMug HERE (Click on their icon in the top left corner if you don't want to launch right into their free trial)