---
Select a favourite photo and turn it into a custom puzzle for your family and friends! You can make puzzles in different sizes, shapes, and piece counts. A family or pet portrait makes an excellent puzzle to gift.
Check out Shutterfly to see what kind of options are available:
Puzzles: Jigsaw, Photo, And Custom Styles (shutterfly.com)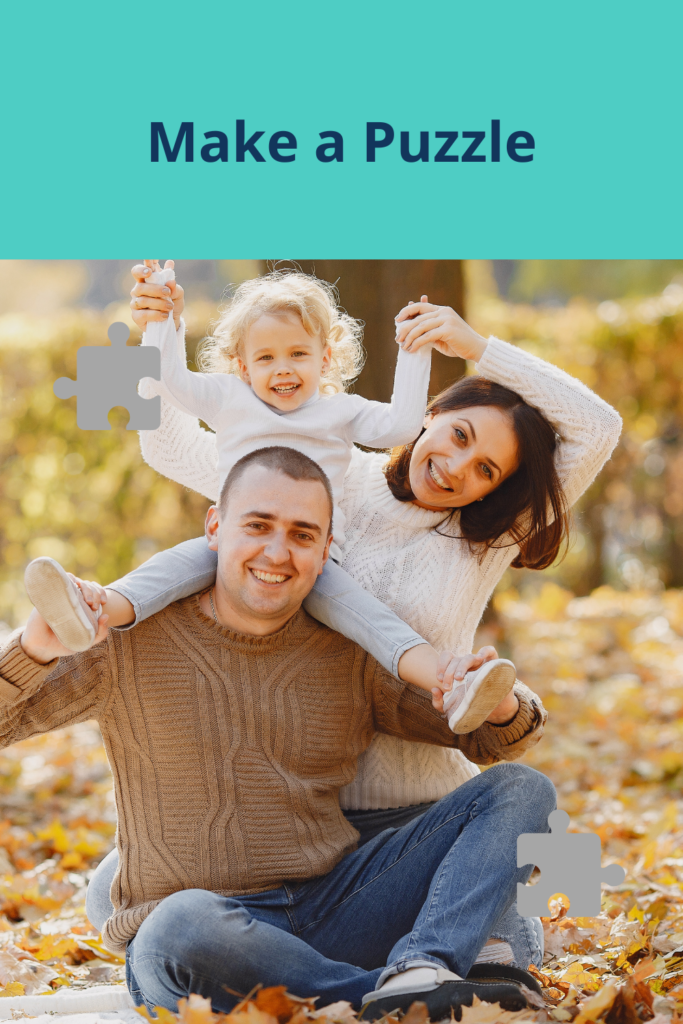 Here are some tips for creating your puzzle:
When creating your puzzle consider the age and ability of the person who will put your puzzle together. The difficulty level of a puzzle depends on it's piece count and design. A more difficult puzzle will have a larger number of small pieces and have a monochromatic colour scheme or repeating patterns. If your puzzle is for a child, select a simpler picture and a lower piece count to make the puzzle easier.
Select your picture. Many sites will allow you to use a single picture or to create a picture collage for your puzzle. Think about how you want the finished puzzle to look, and how difficult you want to make the puzzle to put together. A puzzle with many pieces the same colour will be more challenging. A collage with lines between the pictures will make it easier to put the puzzle together.
Select your size and piece count. A larger puzzle with fewer pieces will be easier for a child to complete, while an experienced puzzler will appreciate a more challenging puzzle with more small pieces.
Add extras! Some sites will allow you to add text, frames, borders and overlays to your puzzles. Remember that pieces with text or border lines are easier to fit together.
If you are creating a photo collage, consider using a theme to tie the photos together. Check that the photos in your collage make a pleasing composition. The more similar the photos are, the more difficult the puzzle will be.
Have fun creating your puzzle! Now go cross some names off your holiday gift list!