Scanning your print photos is safe and easy. Here are our top 10 reasons to scan your print photos:
Scanning your print photos creates a digitized image of that photo and provides a backup copy of the print photo.
Scanning your photos allows you to keep these pictures with your other digital photos and keep your entire photo collection in one place. This makes it easier to organize, manage, backup, share and use your photo collection.
You can easily share a digital copy of your photos with family and friends. Many people create online albums with their old family photos where family members can view and download these pictures. It's an easy way to share the images and stories with family.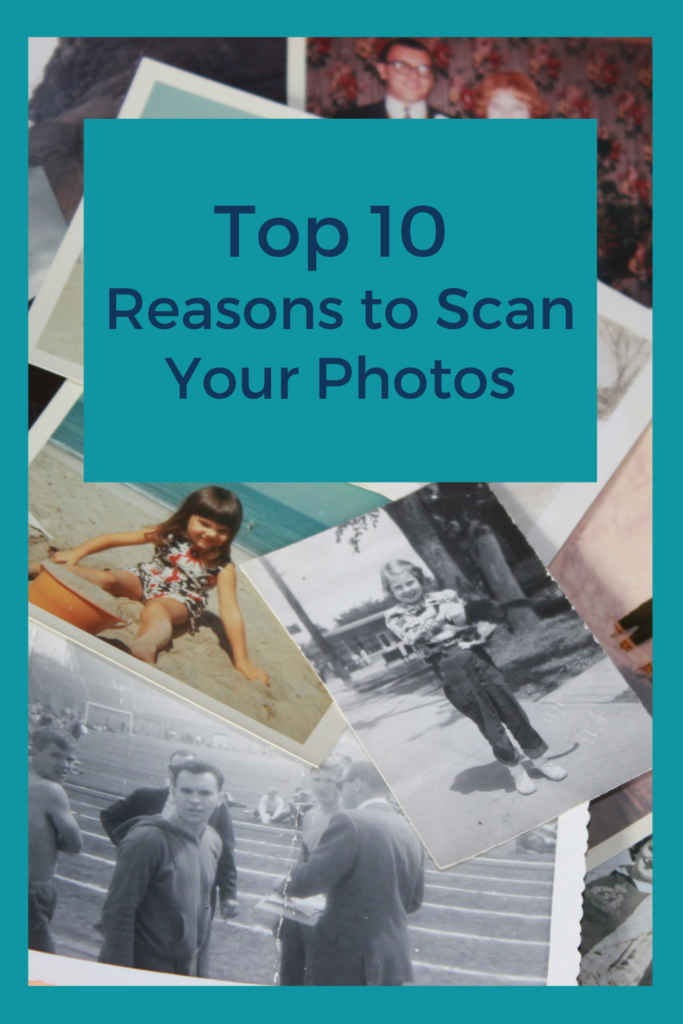 Having a digital copy of your photos lets you use them in modern ways – photobooks, social media, digital frames, etc.
Scanning your photos ensures you have a copy of the photo in it's current state. The sooner you can scan your photos the better as the print photo will continue to fade and discolour over time.
Digitized pictures can be repaired to improve the images – scratches, spots, creases and tears can often be minimized or erased in the digital image.
Digitized pictures can be restored – faded images can be enhanced and colour corrected.
Digital images are easy to backup and recover should something damage your photo collection. They can be backed up in different ways making your pictures even more secure.
Seeing your printed photos as digital images allows you to look at them differently. You can easily reorganize them, label them and categorize them. You can view them beside modern photos and gain new perspective and insights (hey, my son looks just like his Grandpa did at 15!)
Scanning old family photos can be an easy way to ensure family stories and memories are preserved for future generations. Use your digitized images to reconnect with family and friends and share memories.
Simplify and secure your photo collection; ensure your family memories are preserved to share with family, friends, and future generations.